ColorBurst® Variable Color Technology
See More about ColorBurst® Variable Color Technology >>>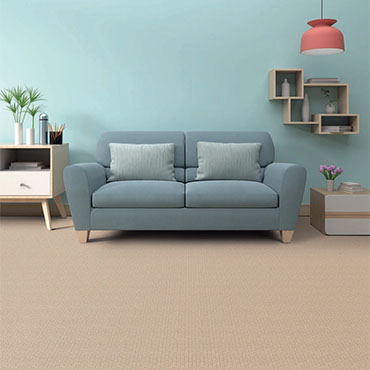 The next evolution in variable-color technology. We've made it a habit to continually meet and exceed customer expectations—a trend that continues with our newest innovation, ColorBurst®. ColorBurst uses natural coloration to create a balanced, blended visual that adds depth and richness to Dream Weaver products. And since we infuse the colors in each strand of PureColor® fiber, the carpets are guaranteed not to stain or fade.
At the intersection of art and innovation. ColorBurst technology takes a more elaborate approach to bring more color to the face of carpet. Traditionally, color variation was limited to only three yarn color combinations. However, with the innovation of ColorBurst, we double the number of yarn color combinations that ultimately give carpet a more natural, blended look. Vibrant coloration accentuate the tailored texture construction and soft feel. Innovative spaced-dyed technology allows for colors to be disbursed at random, keeping the colors from naturally forming a pattern- much like a Monet.
---
NOTE:
Smith's Carpet & Furniture does not carry every style of product. Check with us first about a particular product or to see if your product choice is available for special order.
---

---
Dream Weaver Carpet
Dream Weaver® is Engineered Floors' retail carpet brand. Made with PureColor® technology, Dream Weaver carpet is infused with color, instead of dyed in it. Dream Weaver carpet fades less, resists stains more, and looks better longer than any other carpet.
---
Profile
|
Website
|
Design Tools
|
Maintain